Pneumatic Lithotripter
Naugra Medical is a leading Pneumatic Lithotripter manufacturers, suppliers, and exporters in India. As top-rated Pneumatic Lithotripter manufacturers, we, Naugra Medical, dedicatedly serve several hospitals, nursing homes and medical clinics in worldwide. We have a good name in the medical industry for top quality of products we sell.

Our full range of Pneumatic Lithotripter meets the standards specific to a hospital or clinic. As reputed Pneumatic Lithotripter suppliers in China, we constantly focus on creating more value for the medical fraternity.

Being a renowned Pneumatic Lithotripter manufacturers in India, China we are delivering our products to many foreign hospitals and medical organizations on a regular basis. We have enviable technical expertise in efficiently handling bulk orders, meeting stringent deadlines without any delays.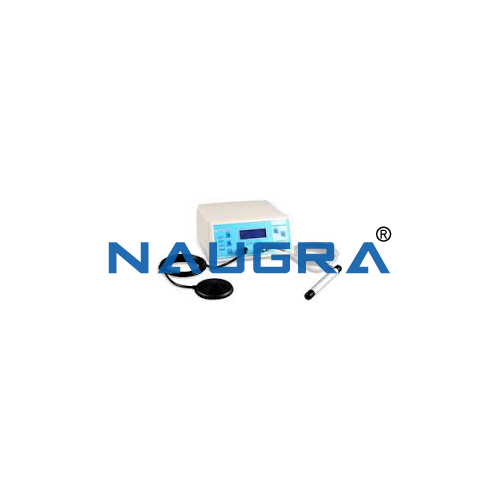 Product Code: NMCBS82001 - (Pneumatic Lithotripter)
Pneumatic Lithotripter Being one of the leading manufacturers and suppliers of the Endourology Equipment and Medical Equipment, we offer Pulselith Pneumatic Lithotripter, pneumatic lithotripter and intracorporeal pneumatic lithoripter to our elite clients. This product finds its application in the stones fragmentation for kidney stones and large bladder. Our range is less with various features which are helpful in fragmentation like counter display, which shows number of pulses during fragmentation. It is easy to use as it is made from light weight stainless steel. Salient Features Ergonomically designed, light weight and compact All critical components used are imported. Very efficient fragmentation of stones Complete digital model - microprocessor based. Dual foot switch Frequency selection – single / multiple and the power pulse - a feature that no pneumatic. Pneumatic Lithotripter, Pneumatic Lithotripter exporters, Pneumatic Lithotripter manufacturers....