Craniomaxillofacial
Naugra Medical is a leading Craniomaxillofacial manufacturers, suppliers, and exporters in India. As top-rated Craniomaxillofacial manufacturers, we, Naugra Medical, dedicatedly serve several hospitals, nursing homes and medical clinics in worldwide. We have a good name in the medical industry for top quality of products we sell.

Our full range of Craniomaxillofacial meets the standards specific to a hospital or clinic. As reputed Craniomaxillofacial suppliers in China, we constantly focus on creating more value for the medical fraternity.

Being a renowned Craniomaxillofacial manufacturers in India, China we are delivering our products to many foreign hospitals and medical organizations on a regular basis. We have enviable technical expertise in efficiently handling bulk orders, meeting stringent deadlines without any delays.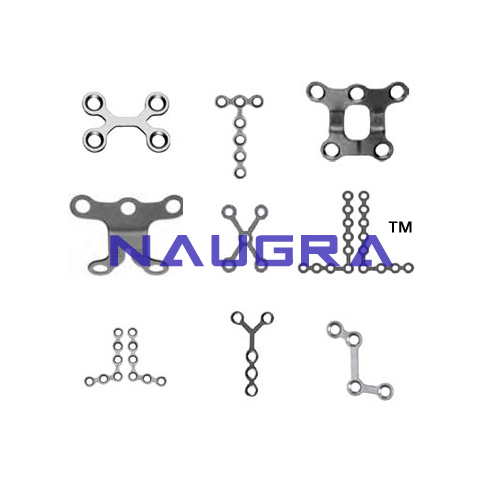 Product Code: NMORO10IY01 - (Craniomaxillofacial Implants)
High quality maxillofacial implants, cranio maxillofacial implants made from biocompatible titanium or stainless steel. These oral maxillofacial implants, cranio maxillofacial implants are used for fixation or reconstruction of bone fractures and other related injuries. Craniomaxillofacial Implants, Craniomaxillofacial Exporters, Craniomaxillofacial Manufacturers

Midface/Craniofacial Implants, Mandible Implants, Orthognathics Implants, Neuro Implants, Distractors....